Best Fencing and Gates Table View Wide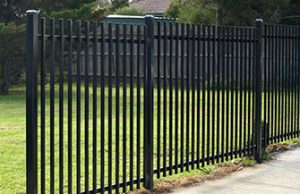 Our fencing Table View contractors have been in business since 2000, and during that time, we've steadily built our excellent reputation and turned out to be one the most sought-after fencing companies in Table View. We provide a broad range of high-quality products and services to cater for all your fencing and gate installation needs. From residential and commercial establishments to industrial properties, farms, and estates, we cater for all clients.
Our number one priority is security and safety. As the top company for your Table View fencing needs, rest assured we will provide nothing else but the best products and services. To commit to this, we usually enter into a written agreement with our clients. Our team is comprised of highly trained and experienced professionals to guarantee timely delivery and product satisfaction.
For all kinds of projects, we are focused on security, architectural, technical, as well as beautiful fencing. We strictly follow the "Form meets Function" principle and always insist on Total Quality Management in all the projects that we work on. We are the team for the job for all types of fencing, from security fences installations to electric fencing and gates.
If you have any question or need more info on our Table View fencing service, please do not hesitate to call us. You can also choose to e-mail us, and we will make a timely response to all your queries. Get in touch with us on 087 551 0848 today!