Affordable, Long-Lasting Fencing Solutions in Cape Flats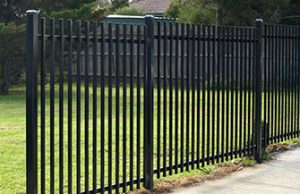 We help guide our Cape Flats clients to choose the right solutions for their needs. We're specialists in consulting on the required security level and consider various aspects of residential fencing applications. We've installed on difficult sites along steep terrains with great success. As the best fencing suppliers in Cape Flats, we install all kinds of residential fencing including electric gates and fencing.
We've carried out successful installation at many different farms and estates in Cape Flats. Whether you need our products and services for your home, warehouse, or office, we are always up for the job, delivery high-quality yet affordable fencing solutions. Our team does it all, even when you want us to install palisade fences at your property.
As the top Cape Flats fencing contractors, we provide a wide range of fencing installation and repair service. We also offer a comprehensive contracting and installation service to Construction Companies, Developers, Quantity Surveyors, Architects, and Property Owners. For high quality, yet fairly-priced fencing and gates in Cape Flats, call 087 551 0848
We are suppliers and installers of the following:
Mesh fences
Ornamental / Bar fencing and gates
Factory partitions
Handrails and balustrade
Accredited Betafence Cape Flats installers
Our fencing installation team operates in:
Crawford • Lotus River • Blue Downs • Grassy Park • Electric City • Lavender Hill • Manenberg • Bishop Lavis • Langa • Mitchell's Plain • Wetton • Elsie's River • Gugulethu • Delft • Strandfontein • Khayelitsha • Kalksteenfontein • Hanover Park
Samora Micheal • Philippi • Athlone • Belhar • Macassar • Lansdowne • Pellican Park • Epping • Nyanga • Bonteheuwel • Ottery